Seattle Wedding Officiants – Serving western Washington since 2007
206-930-0719
Seattle Wedding Officiants
Serving Western Washington





We will sign your marriage documents for just $150.00!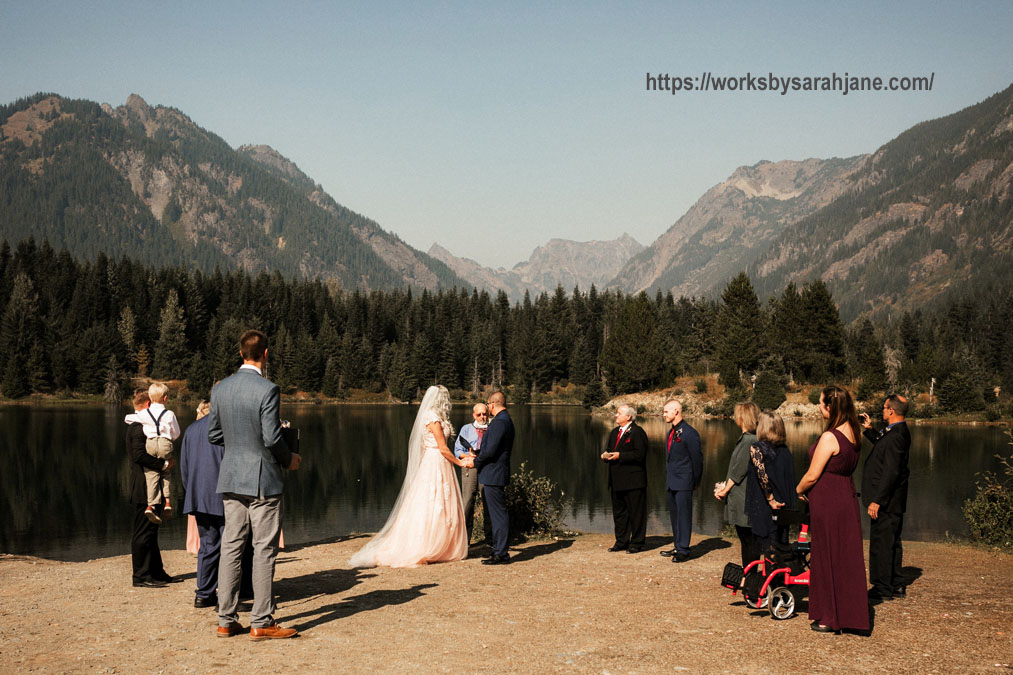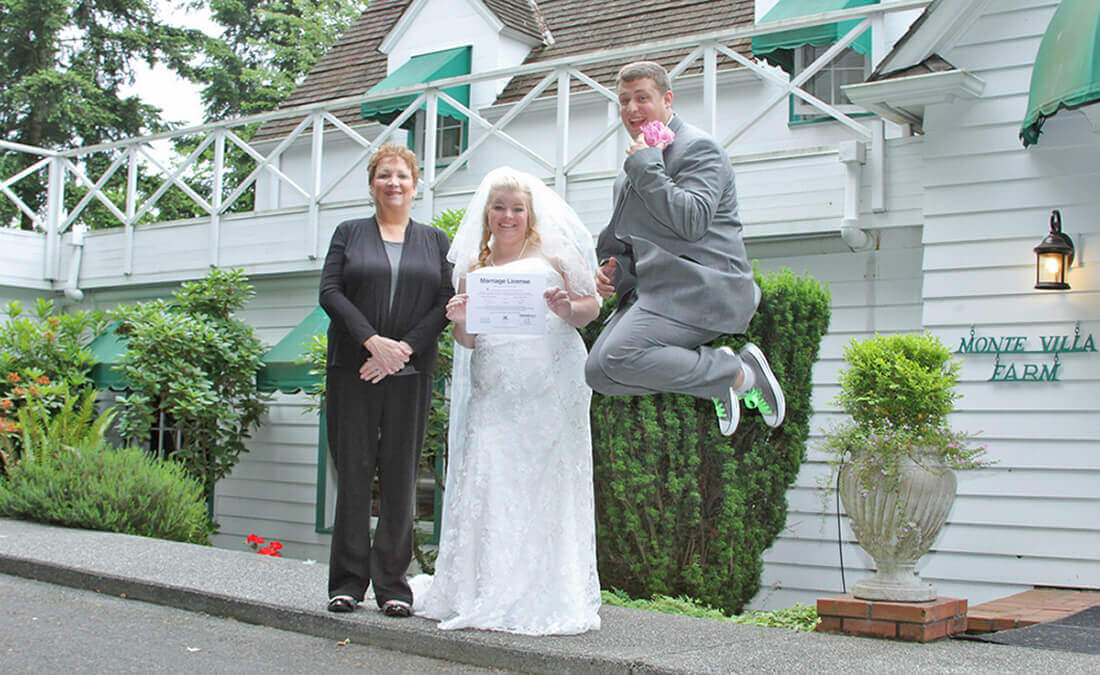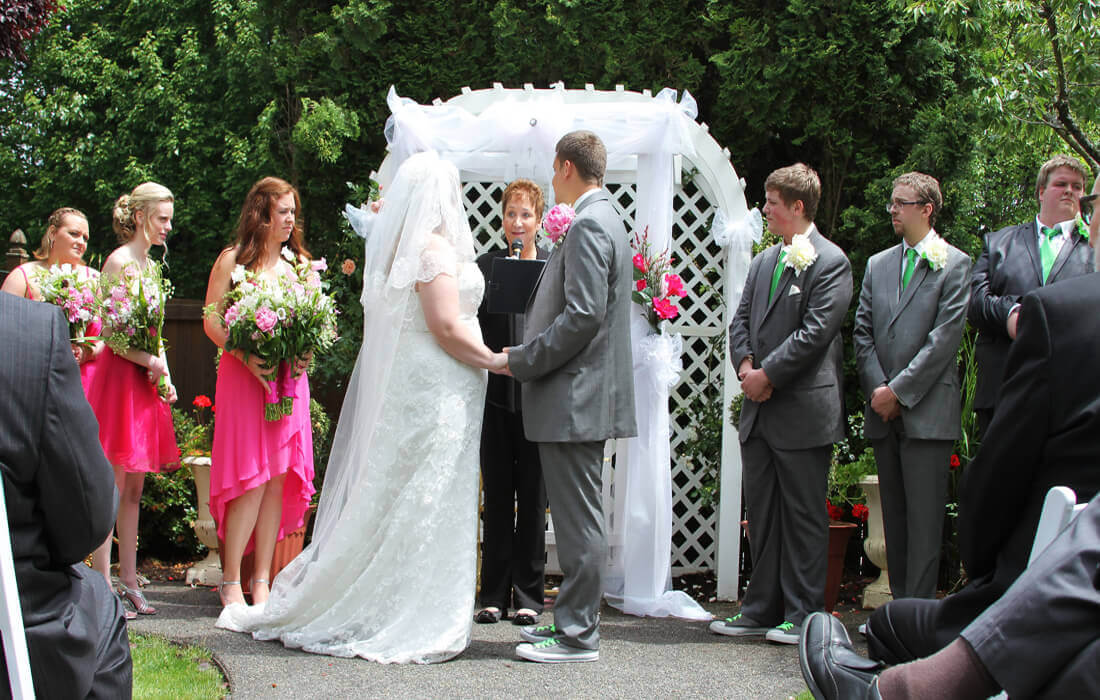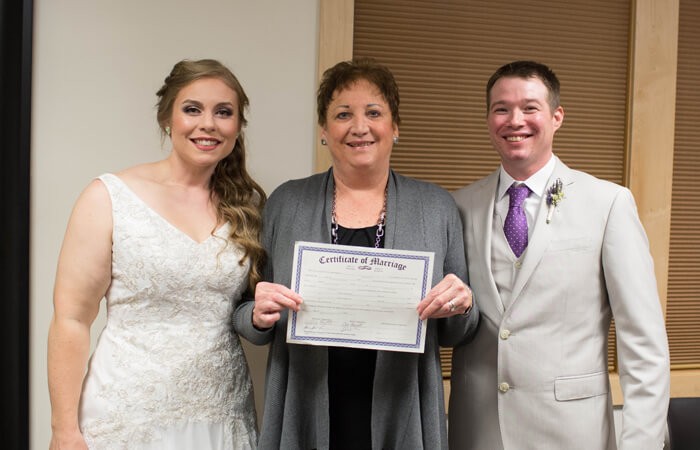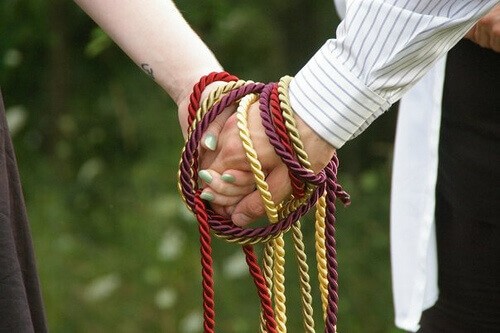 handfasting-tying the love knot - copy
LouisaJustonEdits-318-900x675
handfasting-tying the love knot
Washington Wedding Officiants
We are non-denominational Seattle Wedding Officiants (Celebrants) who have helped hundreds of loving couples throughout Western Washington create intimate, meaningful and uniquely personal wedding ceremonies. We have been providing diverse wedding services to Western Washington couples since 2007. Our goal is your complete satisfaction.
Our goal is to help make creating your perfect wedding ceremony the most fun, and least stressful part of your wedding planning. Our non-denominational wedding services can be tailored to satisfy the wishes and needs of the most discerning couples. Whether you're looking for a ceremony that is short or long, traditional or contemporary, religious or secular, intimate or interactive, solemn or lighthearted, we have the experience, intuition and flexibility to make it happen.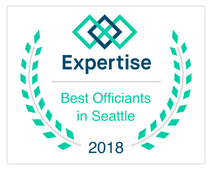 From the first day of our association, we work with you to help you create your own ceremony, or guide you through our diverse selection of ceremonies and ceremony ideas, all of which can be combined and incorporated into a uniquely personalized ceremony. Readings, poems, prayers and songs can be included, and anyone can participate: kids, aunts and uncles, friends and guests – more voices make for a more interesting wedding!  You can even include beloved pets!  Your wedding ceremony can be as long or short as you want it to be, performed at virtually any location, on any day of the week and at any time.
On the "big day," we help calm frayed nerves and guide all the elements into a meaningful experience for you and your guests. Throughout the process, we use humor to lighten tension, lift spirits…and settle stomachs!
Remember: your wedding ceremony should always be about you! We help you get over, under or around any "speed bumps" on the way to a great celebration for you and your guests!
Our service area includes King, Pierce and Snohomish County, Washington.
Forever, Together – Washington Wedding Officiants
¡Nos especializamos en las ceremonias españolas y bilingües!
We at Forever, Together specialize in Spanish and bilingual ceremonies, and short-notice weddings are no problem. We also offer value-priced "mini" weddings for small groups, and discounts for First Responders (firemen, police officers), active military, low season (Nov-Mar) and weekdays (M-Th).  Be sure to let us know if you qualify for one of these.
All of our services are about making creation of your ceremony as rich, joyful and unforgettable as possible. We promise to treat your wedding like our own…and do it for a reasonable price!
So please call, text or e-mail us today, and let's get started creating your perfect wedding ceremony!
Sincerely,
Joanna Marie and David Cooper
Where Weddings are a Celebration!
Pay initial deposit (non-refundable)via Paypal, e-check or credit card.
Alternate payment choice:
Venmo (https://venmo.com).
There is no processing fee to use Venmo.
Copyright 2021 Forever, Together, Seattle, WA