Over the last 13 years, David and Joanna have often been asked about their beliefs, their philosophy and their respective backgrounds, so they created this page to help explain who they are, what they believe, what they do and why they do it.
First of all, a bit about Joanna and David:
Joanna Marie spent over 20 years working in the medical industry as a successful bookkeeper and Patient Accounts Manager. When she, like so many others, suddenly and unexpectedly found herself back on the job market, she also found herself with unlimited free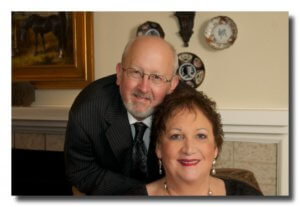 time. She decided to turn misfortune into opportunity by doing something she'd always wanted to do: help couples validate and celebrate their love by helping them create the wedding ceremony of their dreams!
David Cooper was a professional performing musician for over 25 years. During that time, he had the good fortune to work with some of the world's finest artists. Since he retired from the music business, he has provided computer and network support and training for some of Seattle's most prominent and progressive corporations. When Joanne's wedding calendar became so full that she was forced to turn loving couples away, David knew it was time to join the celebration!
Sadly, Joanna Marie passed away in 2020. Forever, Together was her dream, and her accomplishment. David decided to continue the business…as he believed she would have wanted…in her memory, and in her honor.
During almost 30 wonderful years of marriage, David and Joanna were blessed with an amazing son, who is now 28. They were also fortunate enough to share their lives with countless fascinating felines, all rescues. They have been, by turns, amusing, fascinating, endearing and infuriating!
Forever Together has won numerous awards for the quality of our service and professionalism including WeddingWire Couples Choice, Thumbtack Best of 2015, the King 5 Best of Western Washington, and Seattle Cityvoter A-List Competition.
David and Joanna were both ordained by Rose Ministries, a non-denominational ministry committed to the rights of the individual to experience the divine according to their own personal beliefs.
Now, a little about those beliefs:
•Joanna and David believe that any two people of legal age, who want to create a lifetime partnership should be able to have the wedding they desire.
•They believe that, when all is said and done, only the couple has the right to decide what they should or should not do, say, or have in their wedding ceremony.
•They believe that each couple should have a ceremony as unique and distinctive as their relationship.
•They believe that a ceremony should accommodate the specific needs of each relationship in a very special format.
•They believe that religious and cultural heritage, children and stepchildren, families, relatives, guests, hobbies, interests and special needs should all be considered, and respected, when planning ceremonies.
In other words, we believe that your wedding should begin and end with you!
And now, a brief description of what we do:
From Day One of our association, Joanna and David work with you to help you create your own ceremony, or guide you through our huge inventory of ceremonies and ideas that can be combined and incorporated into a uniquely personalized wedding ceremony.
Readings, poems, prayers and songs can be included. Anyone can participate: family members and friends – the more, the merrier! Different voices will enhance your wedding ceremony! Even your beloved pets are welcome! Ceremonies can be as long or short as you wish, and we can perform them virtually anywhere, on any day of the week, at any time of day.
Whether you're looking for a casual event or an elegant black-tie affair, they offer choices that will fill the bill. You can select from dozens of "off the shelf" ceremonies – religious and secular, civil and spiritual, interfaith and multicultural – or create your perfect ceremony from scratch, one section at a time. We also specialize in Spanish and bilingual weddings.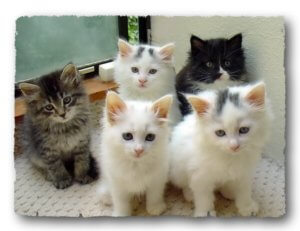 At the ceremony, we help calm frayed nerves and guide all of the different elements to a successful conclusion. We use humor, insight and flexibility, gained from years of experience, to tie up any loose ends, handle any unforeseen challenges…and settle any anxious tummies!
Throughout the process, our goal is to provide you with a unique and joyful experience created by, and for you, performed your way, at your location, for a reasonable cost, a wedding ceremony that will remain a cherished memory forever.
Finally, some of the reasons why we do it:
• They really love being part of such a special and exciting day!
• They believe wedding ceremonies are a celebration, and if you can't have fun getting married, then you probably won't have much fun being married, either!
• A wedding is a "win-win!" How often does anyone get to attend an event where everyone is joyous, happy and excited from start to finish? Not only are we lucky enough to do that all the time, but they even have the opportunity to help make these joyful events even happier!
• The food is usually much better than we make at home!
• It helps pay the bills (and keep our Fabulous Felines fat and furry)!
"After performing hundreds of weddings, we'd like to think we've gotten reasonably good at what we do… but please don't take our word for it. Visit our Testimonials page and decide for yourselves!"
But that's enough About Us. We're ready to begin our relationship with you!
Thank you so much for considering Forever, Together – Where Weddings are a Celebration!
– Joanna and David